Why Replay​
If your service has downtime
If your endpoint was misconfigured
If you want to replay a single event, you can find the message from the UI and click the options menu next to any of the attempts.

From there, click "resend" to have the same message send to your endpoint again.
If you need to recover from a service outage and want to replay all the events since a given time, you can do so from the Endpoint page. On an endpoint's details page, click Options > Recover Failed Messages.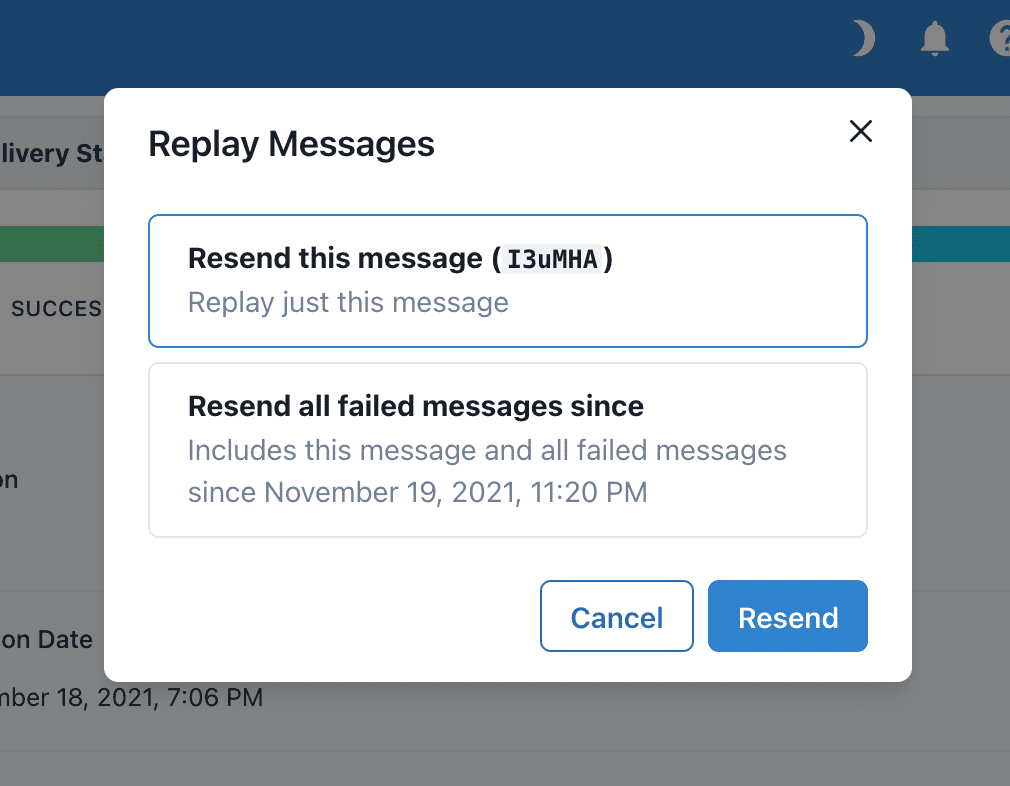 From there, you can choose a time window to recover from.
For a more granular recovery – for example, if you know the exact timestamp that you want to recover from – you can click the options menu on any message from the endpoint page. From there, you can click "Replay..." and choose to "Replay all failed messages since this time."
---
With all the ways to resend and recover failed messages, you can be more confident in your endpoints and free to experiment with new event types.